Origami 2-fold heart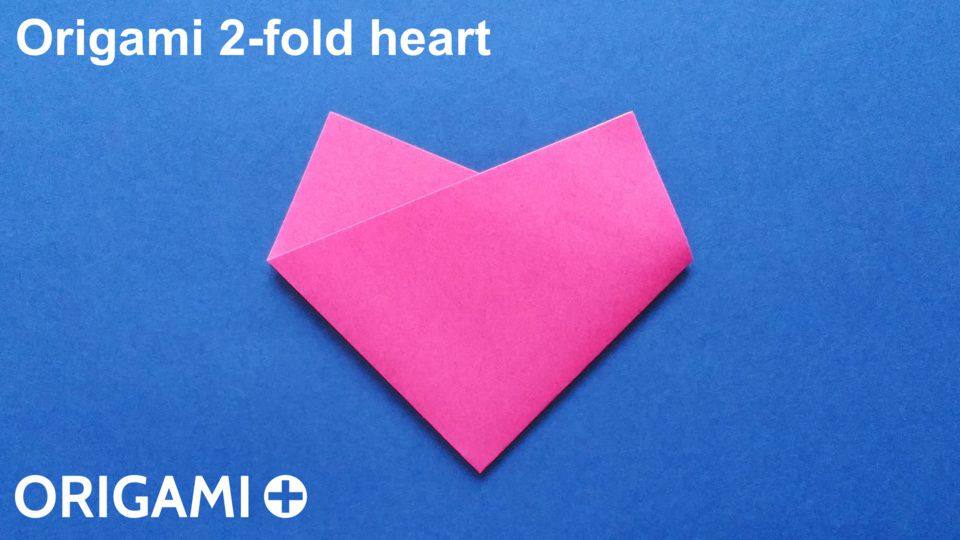 Origami 2-fold heart instructions and tutorial
This two-fold heart is the simplest origami heart you will find! It takes only 2 easy folds to transform a square sheet of paper into a beautiful heart. It is a minimalistic yet very recognizable heart. Simplicity and beauty in love! :-)
This 2-fold origami heart is an original model. The heart is a very popular theme in origami: a lot of origami artists have designed all kinds of origami hearts: 3D origami hearts, inflatable hearts, winged hearts... But I could not find any similar looking heart in any origami book, origami model collection and Google Images, Flickr, YouTube etc. In fact the closest model I could find is not an heart, it's Paula Versnick's 2-fold Santa Claus!
I hope you will enjoy this very simple heart model and that you will fold lots of hearts for everyone you love!
There are two variations to make the heart more heart-shaped: the 4-fold origami heart, and the 6-fold origami heart.
Update: I was told that this heart has already been created by Jeremy Shafer more than 20 years ago!
Origami 2-fold heart video instructions
To make a 2-fold heart in origami, please follow the instructions from this video on YouTube:
Please share this 2-fold heart with your friends!