Origami Baby Owl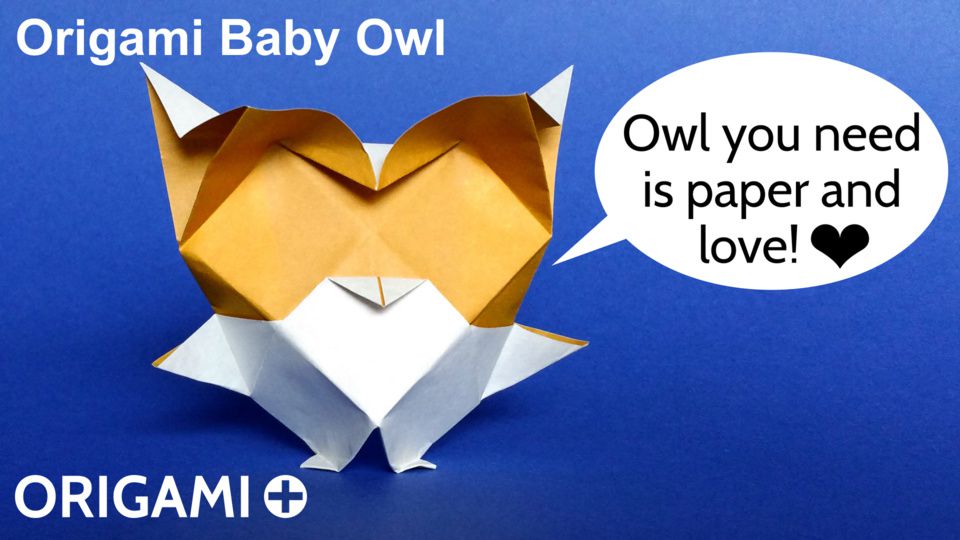 Original model created on 20/08/2016 - Published on 10/11/2016
Origami Baby Owl instructions and tutorial
Make a cute origami baby owl with one square of paper! This paper owl with big eyes and "ears" (ear tufts) is an easy origami model that can stand on its feet. And as it's easy to make, don't let it owl by itself and fold many origami owls! :-)
Owl you need to make this origami owl is a square piece of paper, preferably with a different color on each side. If you want to make a "snow owl" with a white body, wings, feet and feathers, start with the white side on the bottom. Otherwise you can put the white side up if you want to make a brown horned owl, a grey crested owl, a spotted owl etc.
In the video I make an origami owl from a 15x15 cm (about 6x6 inches) square of paper.
Once you have folded your owl, you may need to adjust a bit the position of the wings and feet to make it stand, but it's relatively easy to make it stand up.
Origami Baby Owl video instructions
To make a Baby Owl in origami, please follow the instructions from this video on YouTube:
Please share this Baby Owl with your friends!