Origami Baby Pajarita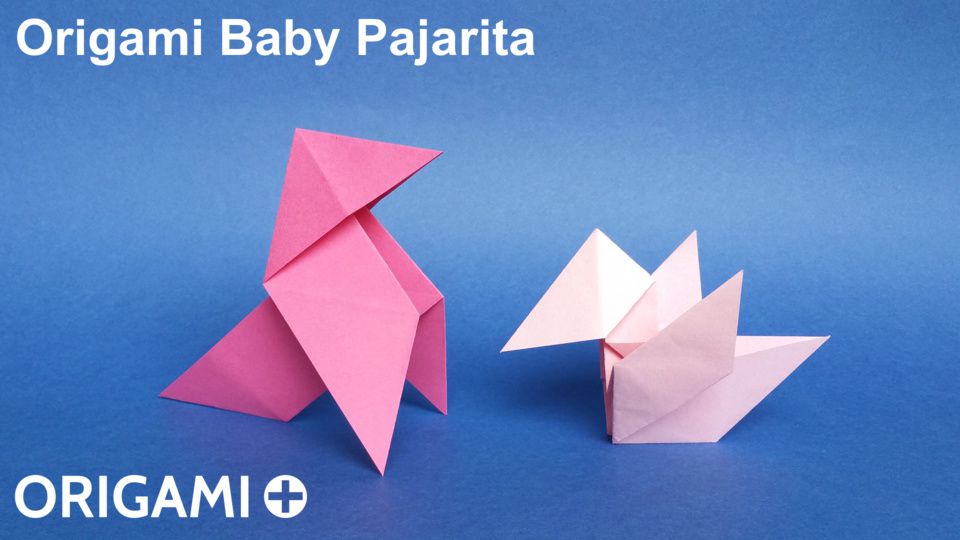 Original model created on 15/06/2017 - Published on 22/08/2017
Origami Baby Pajarita instructions and tutorial
The Pajarita Bird is the most famous traditional origami model, a paper fold that everyone recognizes. In this tutorial, I will show you how to fold my new model, a swimming Baby Pajarita origami bird. This small paper pajarita can be used as a base to make different kinds of birds like ducks, ducklings, sea birds etc.
This model is a bit different than my other origami models as there isn't a specific folding sequence that must be followed. Instead you need to make all the folds separately, and then you can collapse the model together to make the baby pajarita.
I made a printable crease pattern that you can find on the https://origami.plus web site. You can print the crease pattern and fold the valley folds and mountain folds. Or if you want to start with a blank sheet of paper, you can replicate the folds that I show in the video.
Once you have folded all the folds from the crease pattern, you can fold all of them together to make the pajarita. The first time is a bit difficult, I show how I do it in the second part of the video.
If you find a better folding sequence for this baby pajarita, please let me know!
Origami Baby Pajarita video instructions
To make a Baby Pajarita in origami, please follow the instructions from this video on YouTube:
Please share this Baby Pajarita with your friends!