Origami Bat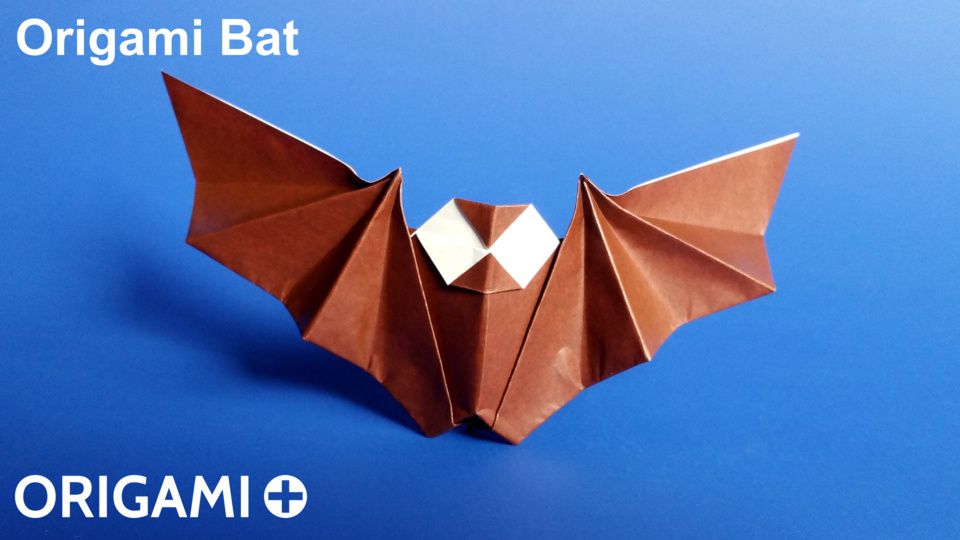 Original model created on 01/09/2017 - Published on 22/09/2017
Origami Bat instructions and tutorial
Learn how to make this very easy origami bat model, and then make lots of paper bats to decorate your house for Halloween! This origami bat has big diamond shaped eyes, and large wings, and if you want, you can make it stand on its legs. Or you can stick your DIY paper bats on windows and walls, they make great Halloween decorations.
I love creating origami Halloween models. This bat goes well with my Wavy Ghost origami model as both models share the same eyes. The Wavy Ghost and the Bat are easy models that are quick to fold, so they are perfect for kids and origami beginners, to do at a Halloween party etc.
→ Tutorial for the origami wavy ghost
If you are looking for easy origami models for Halloween, also check out my origami pumpkins! There's a very easy one with only a few fold, a pumpkin box, and even a talking pumpkin.
To fold the origami bat, you need a square piece of paper, with a different color on each side (for the eyes of the bat). In the video, I use a 15x15 cm square (about 6x6 inches). It's an easy model so you can also make smaller bats.
Important note: this origami bat is an original origami model created by Stéphane Gigandet and protected by copyright law. Do not publish videos, tutorials, diagrams, instructions etc. that show how to fold the origami bat, and instead please link to this video. Thank you!
Origami Bat video instructions
To make a Bat in origami, please follow the instructions from this video on YouTube:
Please share this Bat with your friends!