Origami Buddha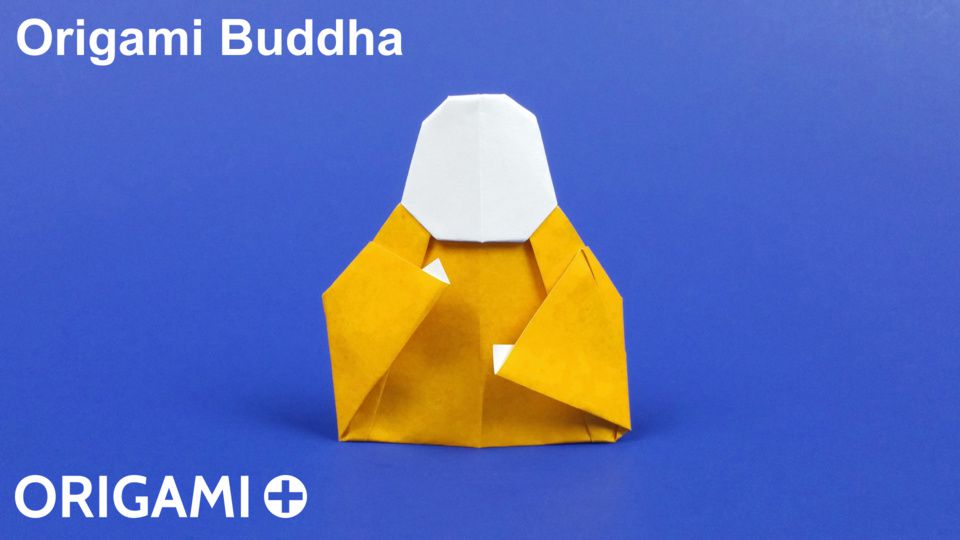 Original model created on 01/11/2017 - Published on 20/03/18
Origami Buddha instructions and tutorial
Learn how to make an easy origami Buddha by folding one square sheet of paper with the simple step by step instructions of this origami tutorial. The origami Buddha is sitted and you can choose the positions of his hands. You can make a flat 2D origami Buddha, or make a slighty 3D paper Buddha statue so that it can stand (or more accurately, sit).
I like to create origami models because I never know where the creative paths will lead me. I was invited a few months ago to organize an origami workshop during a Badminton tournament, and so I created a simple origami shuttlecock (the "ball" for badminton). But as I was playing with the paper shuttlecock, I started to see a Buddha! So I continued in that direction, I tried many different ways to make the robe, arms and hands of the Buddha, and here is the final model.
The model is not exactly final in fact: there isn't a precise location for some of the folds, so you can make your own personal Buddha statue.
And in origami, we know the beginning: a square flat sheet of paper, but we never know if the end is really the end. I played a bit more with this model, and I ended up with an origami penguin wearing a suit and a bow tie! I show it in the video, and I will show you how to fold it in the next video.
To make the origami Buddha, you need 1 square piece of paper, with a different color on each side (e.g. "kami" origami paper with a colored side and a white side), so that you can have different colors for the face and hands, and for the robe / clothes.
In the video, I use a 15x15 cm square of paper (about 6x6 inches).
Origami Buddha video instructions
To make a Buddha in origami, please follow the instructions from this video on YouTube:
Please share this Buddha with your friends!