Origami Calavera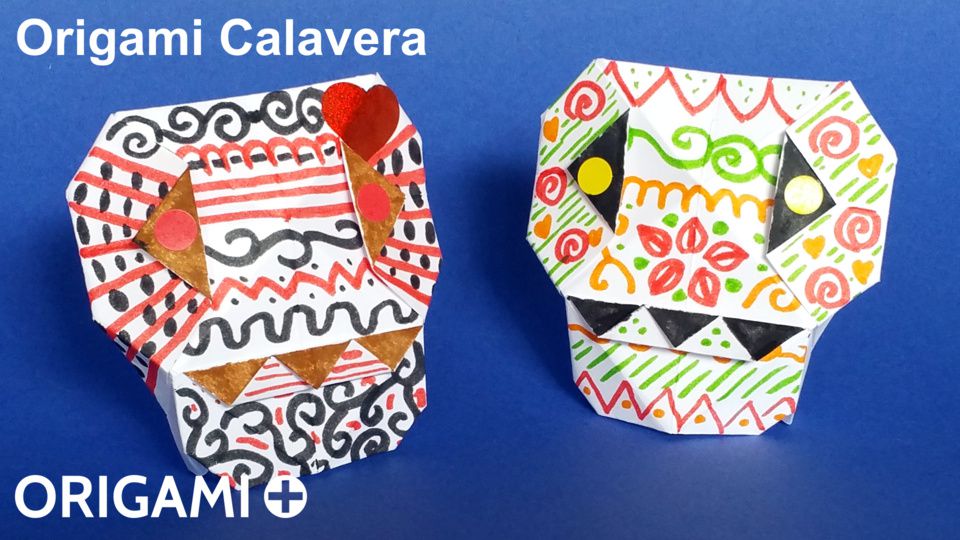 Original model created on 15/10/2016 - Published on 21/10/2016
Origami Calavera instructions and tutorial
Make your own paper skull and color and decorate it like a Mexican Calavera for Halloween! Calaveras or calaveritas are decorated skulls that are very popular in Mexico to celebrate "El Día de Muertos", the "Day of the Dead". This origami calavera is very easy to make, fun to decorate, and a perfect DIY / Craft project for Halloween!
To make your origami calavera, you only need one square piece of white paper (plain copy paper is perfect, you can cut a square from a standard letter size or A4 paper).
And of course you will need pencils, crayons, felt pens and/or stickers to color your skull and decorate it!
This video shows how to fold the origami skull in a very accelerated version. For a normal real-time version and easy to follow instructions, please watch my video of the origami skull.
Origami Calavera video instructions
To make a Calavera in origami, please follow the instructions from this video on YouTube:
Please share this Calavera with your friends!