Origami Christmas Star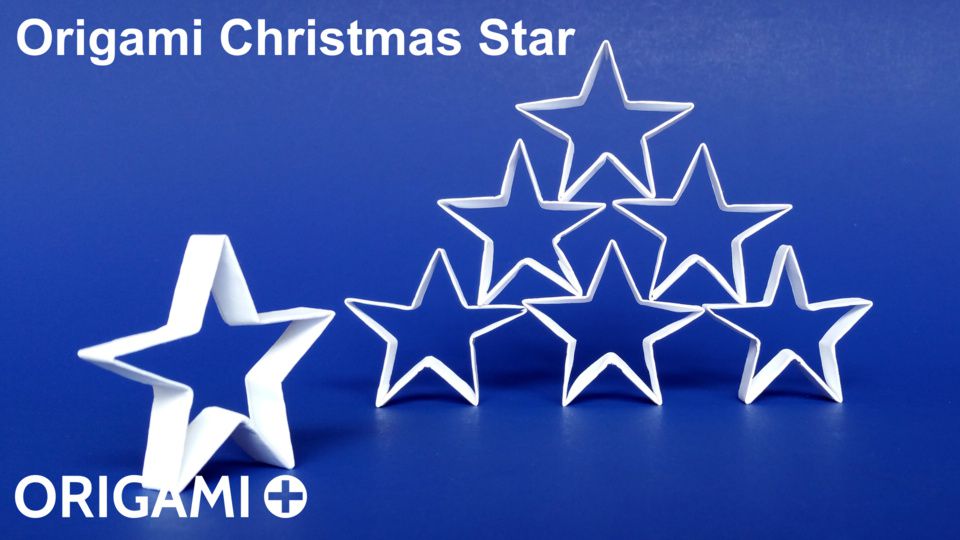 Original model created on 1/9/2017 - Published on 24/11/2017
Origami Christmas Star instructions and tutorial
Learn how to make a beautiful DIY Paper Star, without cuts or glue. This Origami Christmas Star is the easiest origami star model (it's even easier than the traditional origami lucky star model). Just follow the easy step-by-step instructions of this tutorial to make your origami star. It takes only a couple of minutes to make one Christmas origami star, so you can quickly make lots of stars and chain them, or arrange them in a pyramid of stars (with green stars you can make a Christmas tree).
The paper stars make also very nice DIY Christmas ornaments for your Christmas tree. If you make an origami Christmas tree like my snow covered origami Christmas tree, you can also put one origami star on top of the tree.
In the video I also show how to play with paper stars to make a pyramid. It's a very good game to practice balancing. Let's make a contest and see who can make the tallest pyramid of origami Christmas stars ! Send me pictures of your stars pyramids and I will show them in a next video.
The origami stars are made with long rectangles of paper. The exact dimensions and ratio does not matter, but it needs to be long enough. In the video, I use paper strips that I cut from a A4 sheet of paper, by dividing it in 8 strips. Each strip is 21 cm long and 3.75 cm wide. But you can use different sizes. The small colored stars that I show in the video are made by cutting a 15x15 cm sheet of origami paper (kami) in 4 strips.
Updates:
- Elena Pol pointed me to this video which has a very similar star, also made from a strip of paper. My version is a bit different, with an extra horizontal fold which I think makes it stronger (which can be a good thing if you want to make a chain of star, otherwise the simpler version can be good too).
- Zen Origami also made a modular origami star in 2013 which has the same final look. The star modules are diagrammed on Zen Origami's blog. And there are also photos of beautiful variations.
Origami Christmas Star video instructions
To make a Christmas Star in origami, please follow the instructions from this video on YouTube:
Please share this Christmas Star with your friends!