Origami Christmas Tree 3D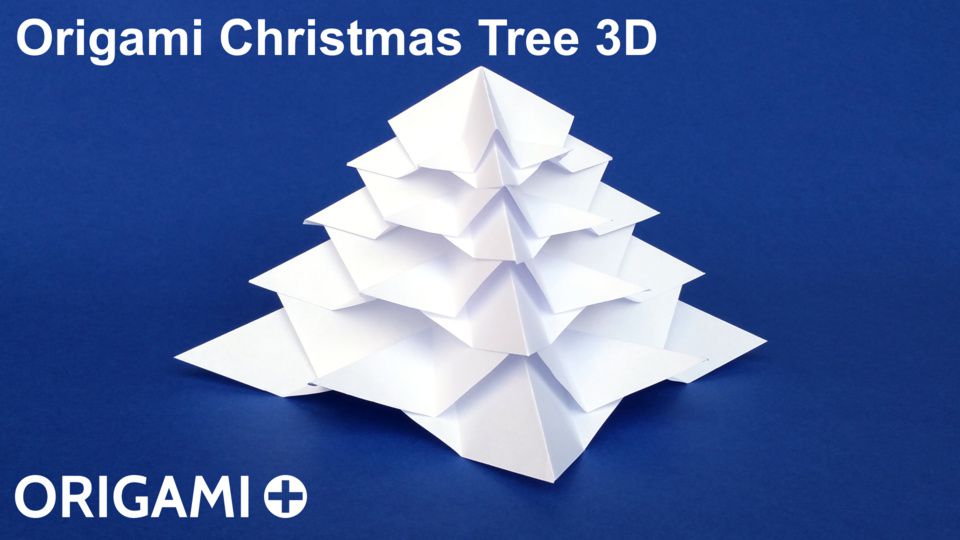 Original model created on 13/12/2015 - Published on 18/12/2015
Origami Christmas Tree 3D instructions and tutorial
This 3D Christmas Tree is an original modular origami model. It is made of 8 modules that can be easily and quickly folded. Then to make your Christmas Tree, you just need to put the modules on top of each other.
To make the tree, you need 8 squares of paper: 4 pairs of diminishing size. The length of each pair is 3/4 of the previous pair. To make it easy, I provide sets of ready-to-print squares of the right size. One set contains all 8 squares that you can print on a single sheet of copy paper. If you want a bigger tree, you can print two copies of the second set that contains only 1 square of each size.
→ All 8 squares on one sheet of paper
→ 4 squares of one sheet of paper (print 2 copies)
I made a snow covered tree using plain white copy paper, but you can print the squares on colored paper too to make a green tree, a red tree or a rainbow tree with 8 different colors!
Origami Christmas Tree 3D video instructions
To make a 3D Christmas Tree in origami, please follow the instructions from this video on YouTube:
Please share this 3D Christmas Tree with your friends!