Origami Cute Fox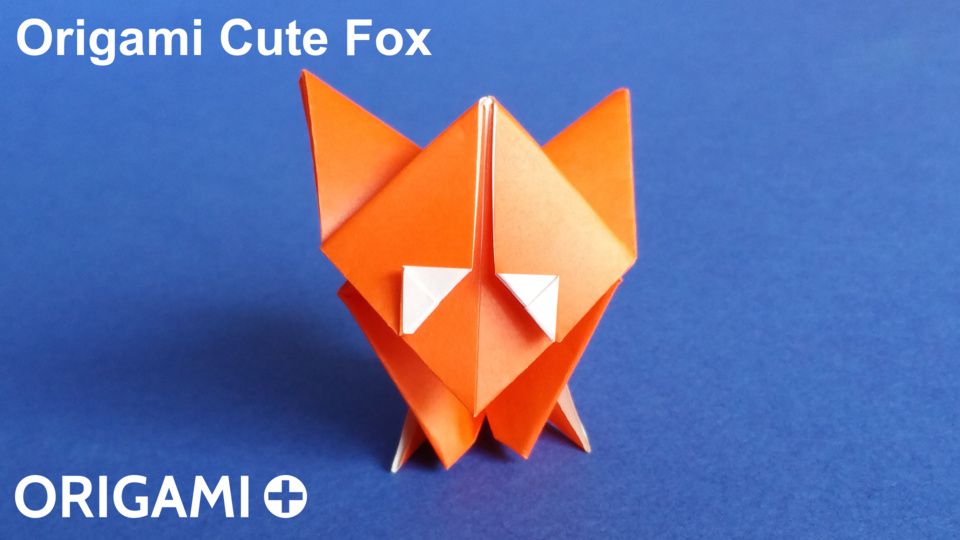 Original model created on 05/01/2017 - Published on 21/01/2017
Origami Cute Fox instructions and tutorial
A very cute small fox that looks like the fox in the Little Prince!
To make this cute origami fox, you need a square piece of paper with a different color on each side (for the eyes of the fox). In this video tutorial, I use a 15x15 cm square (about 6 inches). You can use smaller paper to fold the origami fox, but if you are an origami beginner, I recommend at least 15x15 for your first try.
This cute fox can easy stand on its back legs. You do not need any cuts or glue, just simple and easy folds are needed for this fun DIY project.
This small paper fox (his name is Foxy) is the first of a series of "mini origami animals", all from the same cute animal base that I designed. Depending on how you fold the ears, the eyes, the nose, mouth, tail, legs etc. you can make different animals from this base. In the video I show pictures of a mouse, a kitten, a cat, and a pig.
For this fox, I made small triangular eyes, but you can experiment with different kinds of eyes.
By the way do you know how baby foxes are called? A baby fox is a kit (or a cub or a pup).
I will soon publish tutorials for the other cute origami animals, please subscribe to get notified and to encourage me to create more origami models and tutorials.
Important: this origami fox is an original origami model designed by Stéphane Gigandet and protected by copyright laws. Please do not publish tutorials, videos, diagrams, instructions etc. that show how to fold this origami fox, and instead point to or embed this video. Thank you!
This origami model is a cool craft activity for kids, and it makes a nice fox paper toy. After folding their origami animals, they can play with them for hours.
Origami Cute Fox video instructions
To make a Cute Fox in origami, please follow the instructions from this video on YouTube:
Please share this Cute Fox with your friends!