Origami Cute Pig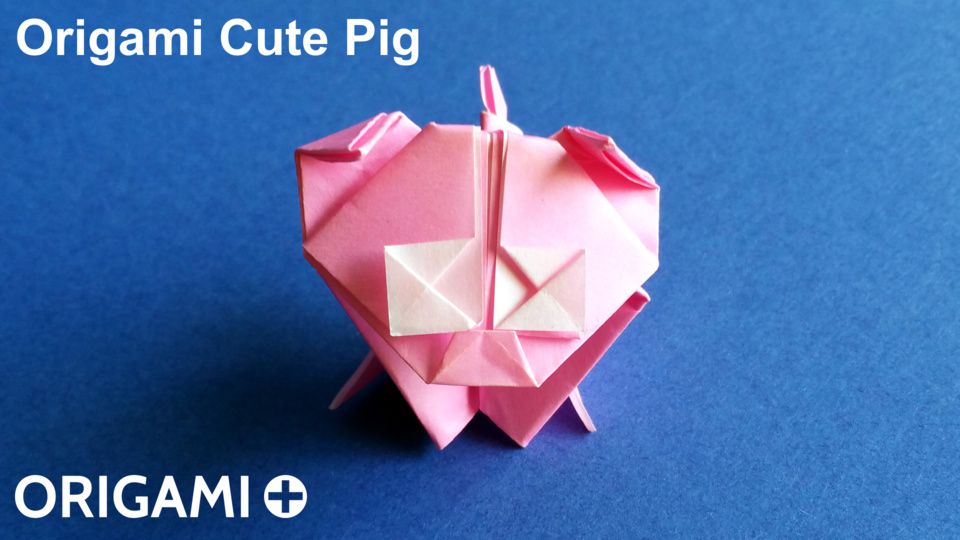 Original model created on 05/01/2017 - Published on 20/04/2017
Origami Cute Pig instructions and tutorial
Make this cute origami piglet from one square of paper with this easy origami pig tutorial! This origami pig is from my series of cute origami animals, so once you know how to fold it, you will also be able to make an origami cat, a cute kitten, a small mouse and a cool origami fox.
To make this origami pig, you need one square piece of paper, with a different color on each side (for the color change of the eyes).
In the video I use a 15x15 cm (about 6 inches) square of "kami" origami paper that you can find in most crafts stores, some bookstores, or online at Origami Shop.
Important note: this origami pig is an original origami model designed by Stéphane Gigandet and protected by copyright laws. Please do not publish videos, tutorials, diagrams, instructions etc. that show how to fold this paper pig, and instead point to this video tutorial or embed it. Thank you.
Origami Cute Pig video instructions
To make a Cute Pig in origami, please follow the instructions from this video on YouTube:
Please share this Cute Pig with your friends!