Origami Dragon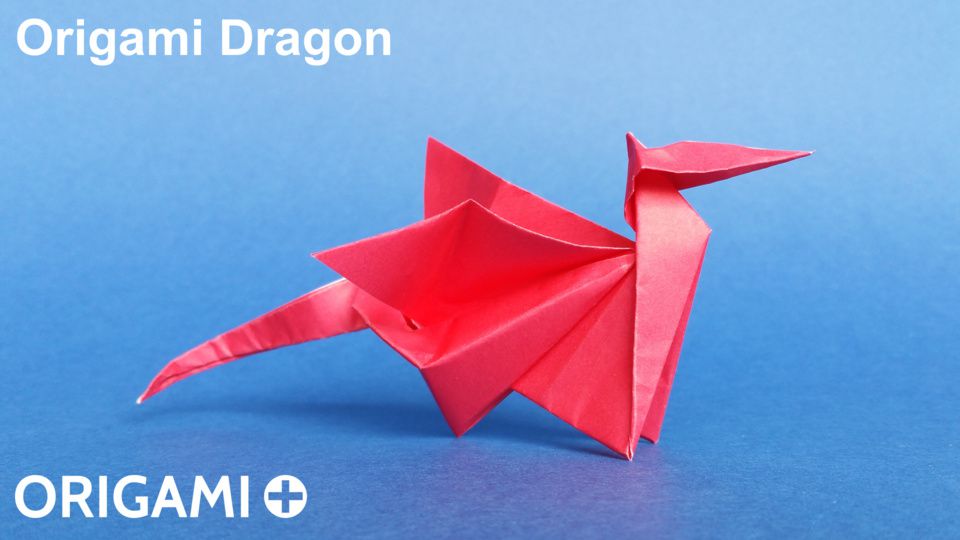 Original model created on 15/06/2017 - Published on 05/07/2017
Origami Dragon instructions and tutorial
Most origami dragons are very hard to fold and take a lot of time to make, but to make this easy paper dragon you just need 10 minutes, plus a few minutes to model the dragon head, wings and tail to make it a one-of-a-kind origami dragon! It is a good origami dragon for kids and beginners (with a bit of patience, you'll make it!).
The origami dragon has 2 wings to fly (Western Dragons have wings, Chinese Dragons do not), a dragon head (you can shape it in different ways to make one horn), a dragon tail, 2 front legs, and 1 big back leg (it looks like the 2 back legs are joined). The dragon is in 3D and can stand on its legs. It's a simple dragon so it does not have claws.
To make this origami dragon, you just need 1 square sheet of paper. Only one side of the paper will show, so you can use any kind of paper (origami paper, or even copy paper). In the video I use a 15x15 cm square (about 6 inches).
Origami Dragon video instructions
To make a Dragon in origami, please follow the instructions from this video on YouTube:
Please share this Dragon with your friends!