Origami Lotus Flower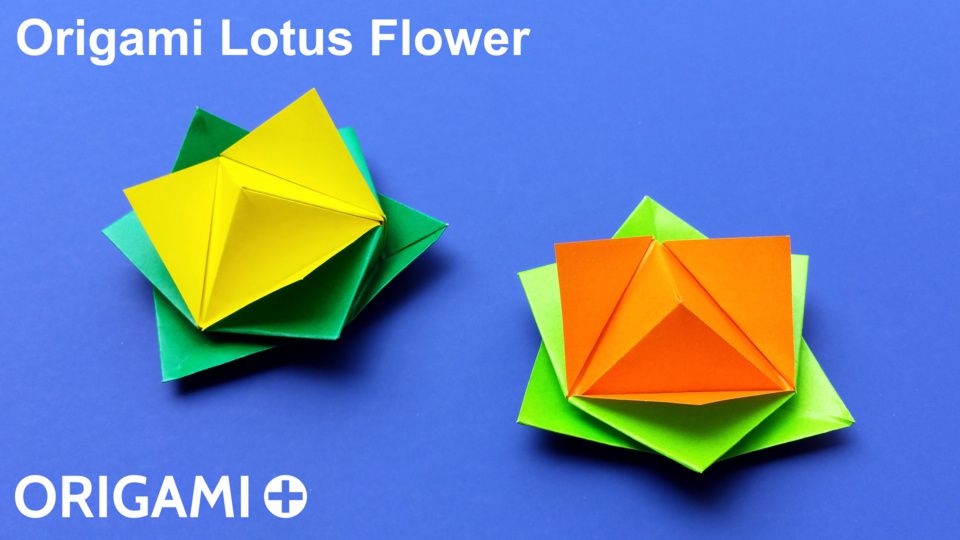 Original model created on 05/05/2017 - Published on 02/06/2017
Origami Lotus Flower instructions and tutorial
This paper lotus flower (or water lily flower) has a pyramid shaped bud, 3 petals and 6 leaves. It is very easy to fold, so you can make lots of lotus flowers to put in the blue pond of your traditional origami frogs. :-)
To make your water lily, just grab a square of paper and follow the easy step by step origami lotus flower instructions of the video. Even though the flower has a triangular and hexagonal shape (3 petals and 6 leaves), it is made from a square and not a triangle or hexagon.
It's best to use origami paper with different colors or patterns on each side, so that the lotus blossom and petals have a different color than the lotus leaves. In the video, I use standard "kami" origami paper, with one colored side and one white side. The size I use is 15x15 cm (about 6 inches).
Important note: this origami lotus flower is an original origami model designed by Stéphane Gigandet and protected by copyright laws. Do not publish videos, tutorials, diagrams, instructions etc. that show how to fold the lotus flower, and instead link to this video or embed it. You can of course show the finished lotus flower in your videos, social media etc. Just not how to fold it. Thank you!
Origami Lotus Flower video instructions
To make a Lotus Flower in origami, please follow the instructions from this video on YouTube:
Please share this Lotus Flower with your friends!