Origami Master Yoda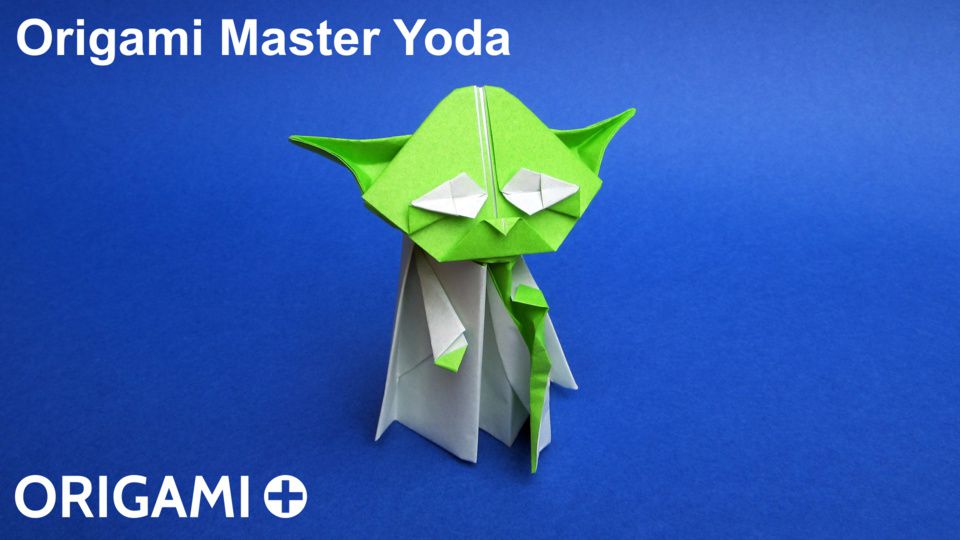 Original model created on 14/02/2017 - Published on 22/02/2017
Origami Master Yoda instructions and tutorial
No Force Required. :-) Learn how to make an origami Yoda from Star Wars with this easy step-by-step instructions. This origami Jedi Master Yoda is an original origami model by Stéphane Gigandet. Use 2 colors origami paper to have Yoda's face, pointy ears, hands and stick green, and his eyes and coat white.
To fold this easy origami Yoda, you will need 20 minutes and a square piece of paper (if possible use origami paper with a green side and a white side). I recommend a paper size of at least 15x15 cm (around 6 inches) or bigger for your first Yoda. In the Yoda video tutorial, I use 26x26 cm so that you can easily see some of the finer folds, like the slanted eyes.
For young kids and origami beginners, I recommend that you first fold my 5 minutes Yoda which is easier.
And I also have 5 minutes Darth Vader and imperial Stormtrooper origami models.
Once you have mastered this 2 colors paper Yoda, you can also try to fold Fumiaki Kawahata's famous origami Yoda model. There is a good tutorial for it on the origami channel of Jo Nakashima.
Important note: this origami Yoda is an origami origami model designed by Stéphane Gigandet. It is protected by copyright laws. Do not make videos, tutorials, diagrams, crease patterns etc. that show how to fold this origami Yoda, and instead link or embed this video. Thank you.
Origami Master Yoda video instructions
To make a Yoda in origami, please follow the instructions from this video on YouTube:
Please share this Yoda with your friends!