Origami Mr Ghost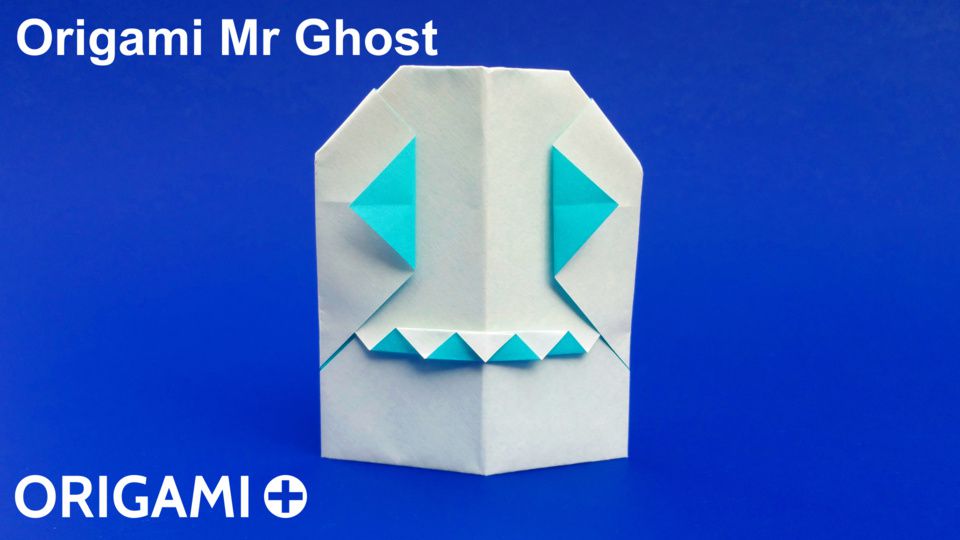 Original model created on 01/09/2017 - Published on 20/10/2017
Origami Mr Ghost instructions and tutorial
Learn how to fold a cool origami ghost! This paper ghost looks a bit like a ghost from Pacman, but it has teeths. Mister Ghost is an easy origami model for Halloween, and you can also make Mrs. Ghost to go with it. They make great Halloween decorations for your home!
Mr. Ghost is a variation of my simple origami pumpkin, the first origami model that I created just 2 years ago. It is also very similar to my origami skull / calavera model. Try to do all of them, they look quite good together!
Mr. Ghost and Mrs. Ghost are two new origami models from my first origami book "Origami for Halloween". I spent the last 3 weeks writing the book, and it is now ready, thanks to many of you who helped to test fold the diagrams and improve them. :-) Thank you very much!
You can order the paperback book from Origami for Halloween and it will be soon on Amazon, along with an eBook version on the Kindle Store.
To make the origami Mr Ghost, you need a square piece of paper with a different color on each side (standard origami paper with a colored side and a white site is perfect). In the video I use a 15x15 cm square (about 6x6 inches).
Important: this origami ghost is an original origami model designed by Stéphane Gigandet and protected by copyright. Do not publish videos, tutorials, diagrams, instructions etc. that show how to fold this ghost, and instead please link to this video. Thank you!
Origami Mr Ghost video instructions
To make a Mr Ghost in origami, please follow the instructions from this video on YouTube:
Please share this Mr Ghost with your friends!