Origami Mushroom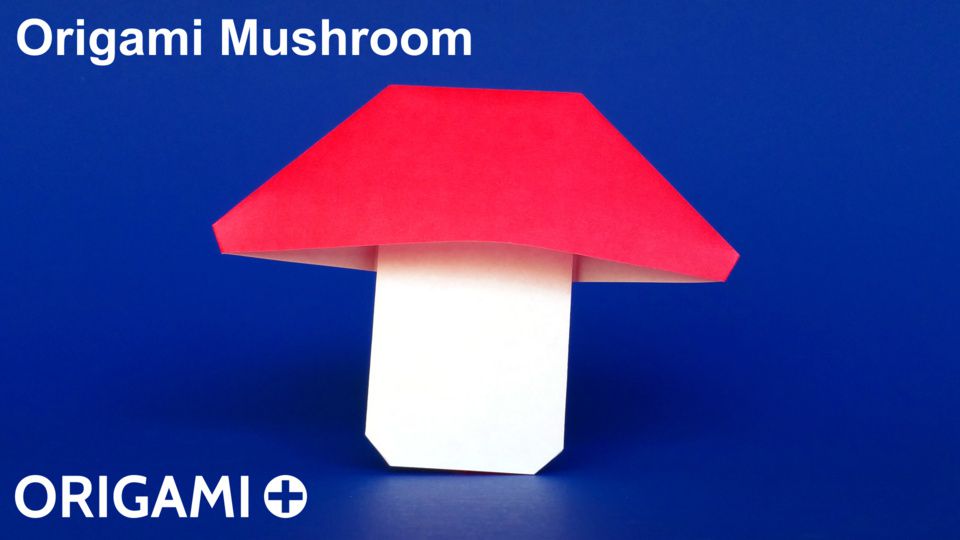 Original model created on 1/10/2017 - Published on 7/10/2017
Origami Mushroom instructions and tutorial
Learn how to make a beautiful origami mushroom! This origami mushroom is very easy to make, and it looks very good, especially if you fold it with paper with different colors or patterns on each side. You can make a nice flat 2D paper mushroom, or you can make a cool slightly 3D mushroom and make it stand.
There isn't a precise location for the first fold (it's roughly at one third), so you can make mushrooms that look different. You can also round them in different ways, to make very round mushrooms, or very sharp and angular mushrooms.
To make the origami mushroom, you need 1 square piece of paper with a different color on each side. In the video, I use 15x15 cm (6x6 inches) origami paper (kami).
Once you have made your mushroom, you can also draw a face on the foot, to make it look like Toad, Mario's friend in Super Mario! :) Or make a green, blue or red bonus origami Mario mushroom.
Update 8/11/17: this origami mushroom model is so simple that it turns out I'm not the only one to discover it. Viviane Berty made it in 2016, you can see her cute origami bear model hunting for mushrooms on her Flickr account: https://www.flickr.com/photos/vivianedespapiers/29074607033/ I don't have the magazine, but I was told that there is a similar origami mushroom designed by Kyo Araki in NOA Magazine 61 published in October 1980! (Thanks Michel Grand for telling me)
Origami Mushroom video instructions
To make a Mushroom in origami, please follow the instructions from this video on YouTube:
Please share this Mushroom with your friends!