Origami Planet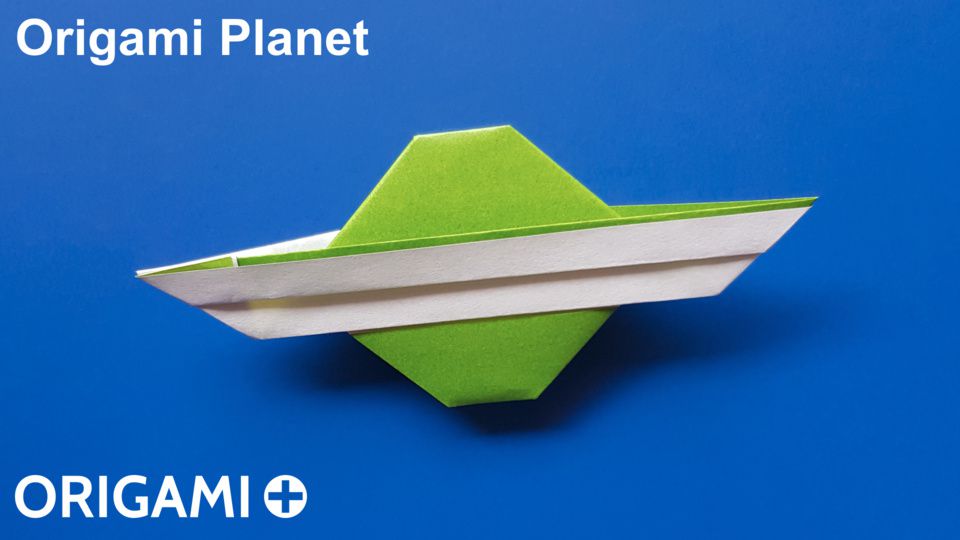 Original model created on 05/10/21 - Published on 09/12/21
Origami Planet instructions and tutorial
Learn how to make a simple and easy origami planet with rings. This origami ringed planet looks like Saturn. It has a fun and retro look, straight from old sci-fi comics and books!
This origami Saturn planet will be a perfect companion for the easy origami space rocket model.
To fold this origami planet, you need a square piece of paper with 2 different colors. If you use kami paper with a colored side and a white side, you can make a colored planet with white rings, or a white planet with colored rings.
In the video I use a 15x15 cm piece of paper, but you can use other sizes, including smaller sizes, as this origami model does not have a lot of folds.
Important note: this origami planet is an original origami model created by Stéphane Gigandet protected by copyright law. Do not publish videos, instructions, diagrams, tutorials etc. that show how to fold this origami planet, and instead link to this video or embed it. Thank you!
Origami Planet video instructions
To make a Planet in origami, please follow the instructions from this video on YouTube:
Please share this Planet with your friends!