Origami Spider Web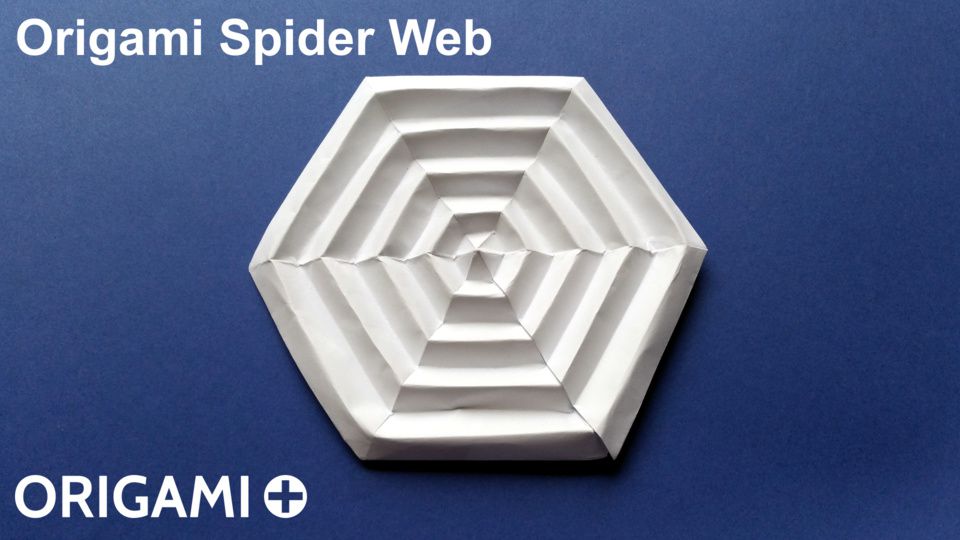 Original model created on 10/09/2017 - Published on 28/09/2017
Origami Spider Web instructions and tutorial
Learn how to make an origami spider web for Halloween with copy paper by following the instructions in this origami tutorial. This DIY paper spider web is made from one square of paper. The cobweb has an hexagon shape and is slightly in 3D which makes cool shadows and light effects. You can use your origami spiderweb to make homemade Halloween decorations, and if you make several spider's webs, you can arrange them in an hexagonal tile pattern.
Materials used to make the origami spiderweb:
- 1 square piece of paper. You can use white copy paper, and cut one square from a A4 or Letter size sheet of printer paper.
- No tape, no glue!
In the video I use a 21x21 cm square of copy paper. You can also use kami origami paper. Only one side of the paper will be visible.
Folding instructions:
Follow the step by step instructions of the video tutorial to fold the origami spider web.
First we make some preliminary folds by folding the square horizontally, vertically and along the diagonals.
Then you need to make some divisions with parallel folds. In the video I make 9 divisions (divide in thirds, then divide each third into thirds). You can make more or less divisions, but it's best to make an odd number of divisions.
Then once you have creases for all the divisions, you can unfold the model, and then form an hexagonal pyramid.
The last part is to make sink folds in the pyramid, using the creases from the divisions, so that you have one valley fold, one mountain fold, one valley, one mountain etc.
Important: this origami spider web model is an original origami model created by Stéphane Gigandet and protected by copyright law. Do not publish videos, tutorials, diagrams, instructions etc. that show how to fold the spiderweb, and instead link to this video. Thank you.
Origami Spider Web video instructions
To make a Spider Web in origami, please follow the instructions from this video on YouTube:
Please share this Spider Web with your friends!