Origami Strip Reindeer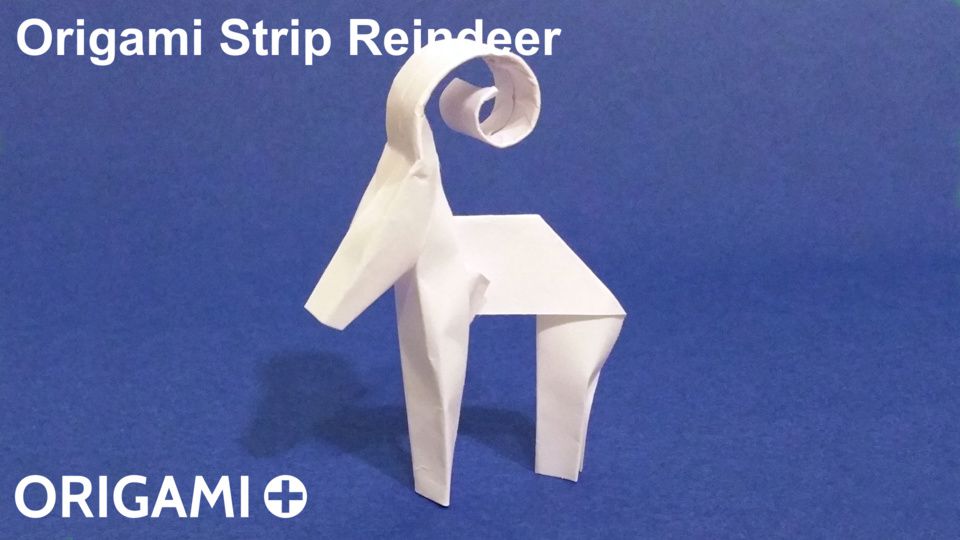 Original model created on 21/12/2016 - Published on 22/12/2016
Origami Strip Reindeer instructions and tutorial
3 days before Christmas, this cute reindeer appeared while I was playing with a long strip of paper. You are right, it does not look like the other reindeers, it's a special magical reindeer. They can fly even though they don't have wings, and Santa Claus uses them for his sleigh.
This reindeer has joined front legs and joined back legs, but it can stand relatively easily.
To fold this reindeer, you will need a long strip of paper. The exact size does not matter, but the length should be about 10 times the width.
For most folds, there isn't an exact place where you need to fold. So don't worry, just fold, and you will get a different reindeer every time!
Update - December 6th 2017: there is now a new video tutorial with a slightly improved version. Try the origami reindeer in 2 colors, it's even more beautiful!
Origami Strip Reindeer video instructions
To make Strip Reindeer in origami, please follow the instructions from this video on YouTube:
Please share this Strip Reindeer with your friends!