Origami Wavy Ghost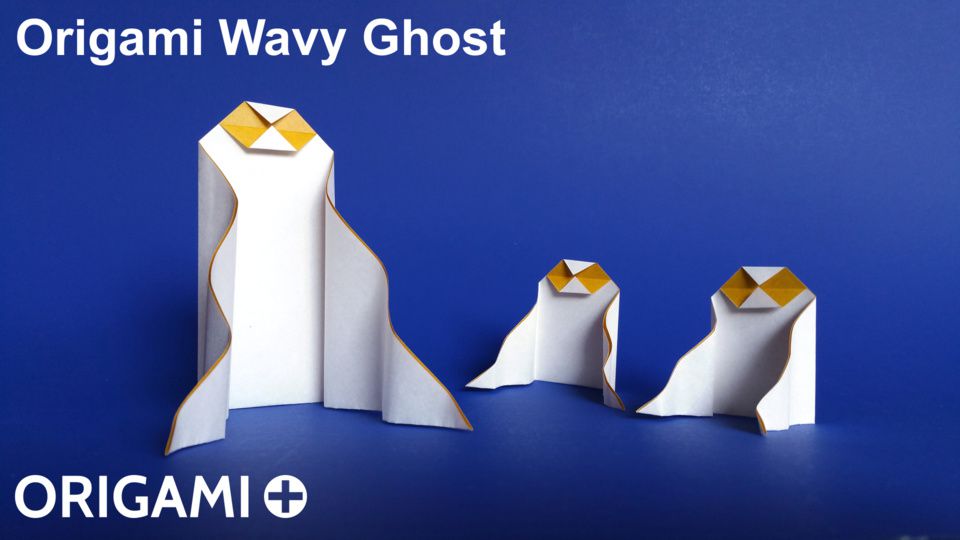 Original model created on 1/09/2017 - Published on 15/09/2017
Origami Wavy Ghost instructions and tutorial
Learn how to make a cool wavy origami ghost! This very easy origami ghost model is very simple but it has a lot of personality with its diamond shaped eyes and its long wavy arms underneath the curves of the white sheet. A perfect origami model for Halloween for kids and adults alike!
I call this easy origami model the "Wavy Ghost". This DIY paper ghost is a new version of the easy origami ghost model that my daughter Marianne and my son Martin designed 2 years ago (there is also a origami ghost template that you can color online and print)
To fold the origami ghost, you need a square piece of paper with 2 different colors. Start with the white side under if you want to make a white ghost with colored eyes. Or you can do the reverse to make a colored origami monster that looks like an alien or a creature that would come out of a swamp during a full moon night.
In the video, I use a 15x15 cm (6 inches) square, but you can make smaller ghosts. In fact you can make a whole origami ghosts family!
Origami Wavy Ghost video instructions
To make a Wavy Ghost in origami, please follow the instructions from this video on YouTube:
Please share this Wavy Ghost with your friends!